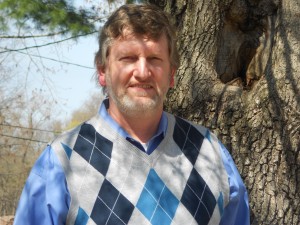 Brian is our college and career teacher. In this role, he will assist our current students with college and career readiness through job shadows, SAT support and college application guidance. He will also take the lead on recruitment, teaching middle school students in our community about what makes Common Ground unique and a good match for them.
Prior to this role, Brian taught History and Social Studies at Common Ground for four years.
Brian came to Common Ground from Hyde School in New Haven, where he taught for the past 11 years. Prior to becoming a high school teacher, he worked on his graduate studies in Islamic History and Comparative Religion and was a stay-at-home dad with his three sons.
Brian has also worked in finance and sales at General Electric. Brian feels that Common Ground's philosophy speaks to his soul's need to be a part of a community that shares a belief in society's ability to work together for the common good.
Contact him by email at bkelahan@commongroundct.org