[button url="http://www.commongroundct.org/environmental-center/community-programs/"]Events & Classes »[/button] [button url="http://www.commongroundct.org/environmental-center/childrens-programs/"]Children's Programs »[/button] [button url="http://www.commongroundct.org/environmental-center/childrens-programs/summer-camp/"]Summer Camp »[/button] [button url="http://www.commongroundct.org/environmental-center/childrens-programs/school-field-trips/"]School Field Trips »[/button] [button url="http://www.commongroundct.org/environmental-center/school-garden-resource-center/"]School Garden Resource Center »[/button]
[two_third]
[slider id="eec"]
[/two_third]
[one_third_last]
Upcoming Community Programs
[events_list limit="7″ category="4,18″]
#_EVENTLINK #_EVENTDATES #_EVENTTIMES[/events_list]
Learn More
[list icon="arrow" style="dotted"]
[/list]
[/one_third_last]
[divider style="dotted"]
[one_third]
School Garden Resource Center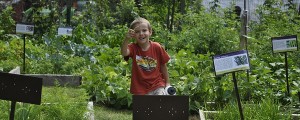 Common Ground is now helping schools grow gardens across New Haven and Bridgeport. Your school can get involved today!
[button url="/environmental-center/school-garden-resource-center"]Learn More »[/button]
[/one_third]
[one_third]
Green Jobs Corps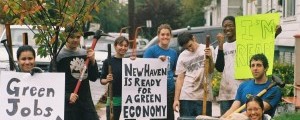 Green Jobs Corps connects Common Ground students with opportunities for real paid work, leadership and career development, and individual supports.
[button url="/green-jobs-corps"]See Their Work »[/button]
[/one_third]
[one_third_last]
Program Impact
In the last year …
10,000 community members joined in our programs.
4,666 children and teachers took part in school field trips.
95% of teachers rated these programs highly.
400 kids got outside in after-school programs.
93% of these kids demonstrate increased environmental understanding and commitment. .
[button url="/about/impact"]See The Impact »[/button]
[/one_third_last]
[post_carousel title="Environmental Center Blog" limit="8″ categories="11,26,27,30,42″]