The Joan Gillette Award is awarded annually as a cash prize to the Common Ground senior who shows the qualities of an environmental leader/activist in the community.
Click here to make a gift to support the Joan Gillette Award.
Joan Gillette was one of the founding teachers and leaders of Common Ground. She co-built and co-taught some of what became the first Common Ground courses – about eggs and seeds, English and science, identity and sustainability – before Common Ground even existed. She was a visionary who could see something beautiful growing in an abandoned lot on Springside Avenue. She planted the first gardens here, and tended them. This place would not exist, or be what it is today, without her. 
Curious to hear more about Joan Gillette and her connection to Common Ground? Click on these names to read testimonials offered at a special dedication ceremony on May 6, 2017: Susannah Gillette (daughter); Cory Gillette (daughter); Valerie Miller (sister); Melissa Spear (Executive Director).
Questions about your donation? Contact Audrey Nefores, Director of Development, at (203) 389-4333 x1210 or audrey.nefores@commongroundct.org.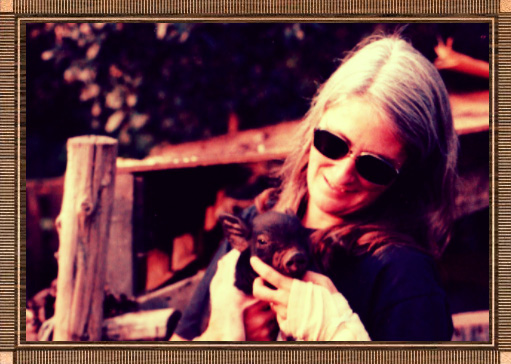 In 2017, the Gillette family launched a permanent fund that will provide a $1,000 award to honor Joanie's vision and foresight that shaped Common Ground's values and led to Common Ground's growth and to reward urban environmental leadership development at Common Ground.
The Award will be awarded annually as a cash prize to the senior who shows the qualities of an environmental leader/activist in the community. Qualities considered by the selection committee include:
Understanding of connectedness
Awareness of the urban environment
Actions taken to teach/lead others in the community.
2021 award winner Taliyah Stanley's high school transcript shows a clear story of growth and achievement. Her 9th grade and 10th grade years, she was still working to find her  footing and focus. But by the time she graduated, she had grown into a powerful leader and dedicated student with her eyes set on a career in marine science. She thrived in Early College courses in oceanography and food systems at Southern Connecticut State University. She found a home and stepped up as a leader on our Green Jobs Corps farm crew, and the helped to lead a crew of younger students charged with stewarding and expanding an urban oasis along Wintergreen Brook, across the street from Common Ground. For her capstone senior project, she took this work and her passion for life under water further – rallying scores of students to address illegal dumping and invasive species in the West River Watershed. Taliyah is now studying marine biology at the University of Maine at Machias, where she is loving the opportunity to be doing field research as a first year student.
2020 award recipient Brandi Ocasio took full advantage of the various ways that Common Ground seeks to build environmental leaders. As a first year student she traveled with a group of Common Ground students to participate in the Climate March in Washington, DC, making her voice heard as she marched, chanting and singing through the streets of our nation's capital. She has held various Green Jobs positions, planting trees throughout New Haven, and helping to maintain one of New Haven's environmental treasures, Edgewood Park. She worked with other Common Ground students over the past three years in a way that exposed literally thousands of New Haven children to our beautiful campus by creating and leading the annual Creepy Town event. As part of their culminating Common Ground experience, all of our students must present and defend an Environmental Leadership portfolio. In her definition of leadership, this student said a leader must create an environment that allows people to grow into better versions of themselves. She is a passionate environmentalist, a social justice warrior, a writer and a scientist, as well as the Valedictorian of her class. We fully expect she will become a brilliant environmental essayist in the tradition of Rachel Carson or Annie Dillard.This year's recipient of the Joan Gillette Award for Environmental Leadership is Brandi Ocasio. Brandi now attends Bennington College in Vermont with a full scholarship.
2019 recipient Wilmarys Martinez raised her voice in so many powerful ways over her four years at Common Ground. Wilmarys' conscience led her to co-organize the Common Ground component of a student walkout in solidarity with Nelson Pinos, who was forced into seeking sanctuary from deportation at the First and Summerfield Methodist Church on the New Haven Green. Playing the title role of Julius Caesar in this year's Shakespeare production in our outdoor classroom, Wilmarys brought true thespianship to her role as the ill-fated Roman Emperor. The production was part of a Theatre Arts class, in a dual enrollment program with Southern CT State University. Inspired by Columbia U. students who organized "No Red Tape" rallies to prevent sexual violence, Wilmarys organized a "No Red Tape" protest at CG to draw attention to the issues of sexual violence and gender oppression. Because she and her fellow organizers wore red tape over their mouths the entire day, she pre-recorded a special video for the protest, shown to the whole student body. Wilmarys spoke at a rally on the New Haven Green celebrating Rosa Parks' birthday and arguing for better and more accessible transportation – making a connection to climate change. Wilmarys was a powerful do-er as well as a powerful speaker. She was part of the inaugural class for the Hunebee Project, which engages young people in  urban beekeeping work. She also has done community service at a local elementary school in her Fair Haven neighborhood She acted as a mentor to a 9th grade student in her senior year, helping her settle into high school. And she worked with multiple Green Jobs Corps crews: Site Crew, Schoolyards Crew, and Farm Crew.
In his senior year, 2018 recipient Elijah Voss put powerful words to what we hope for all Common Ground students: "At Common Ground, I learned how to be a leader – because we can all be leaders, in our own way." Worked as a Common Ground Ambassador, Eli recruited and oriented future students and their families to Common Ground. He worked as a peer mediator, helping other students resolve their conflicts with grace and skill. He stepped up to important environmental work through multiple Green Jobs Corps crews: Site Crew, Schoolyards Crew, and Farm Crew. His work with the Schoolyards Crew was particularly impactful – helping over 19 New Haven Public Schools develop or maintain gardens and bird habitats as educational laboratories. He also played for the Common Ground Hawks, our basketball team, all four years of high school, and was a stand-out leader on the team. In this senior year, he advocated and raised money to support the basketball team's purchase of new equipment, helping his team get the respect and resources they deserved.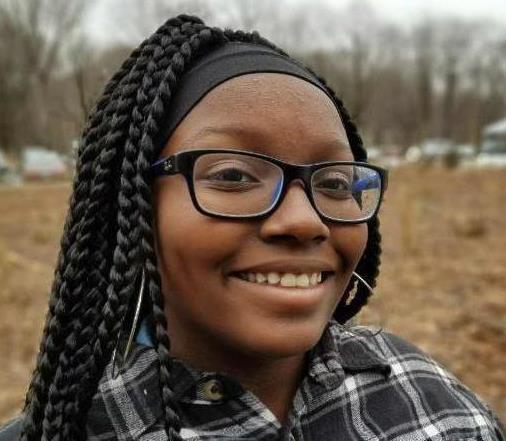 2017 award recipient Jalyn Johnson had a rocky start. In her first semester, Jalyn walked to the front of her Environmental Science class to give her final presentation and anxiety caused tears to pour out through the entire presentation. Yet Jalyn's presentation achieved fame at Common Ground, because, despite those tears, her presentation and research earned her an A+ in the class. Today Jalyn is a prolific public speaker with nerves of steel. She has spoken in front of many more classes, fundraiser banquets, whole school assemblies, Yale students, and of course most recently defended a senior portfolio of learning and leadership in front of a panel of Common Ground judges.
Jalyn worked with multiple Green Jobs Corps crews: Farm Crew, Site Crew, and West River Stewards Crew. She completed UCONN's Environment Summer Program and studied at the Water Boot Camp with the Regional Water Authority In her senior project she tackled "healthy Soul Food," and she presented her work to the Yale Sustainable Food Project. Jalyn worked her entire school year at CitySeed's farmer's market, helping to make healthy, local food available to the community, and will be working for Massaro Farm in Woodbridge, CT following graduation. She will be attending UCONN for Environmental Studies this fall.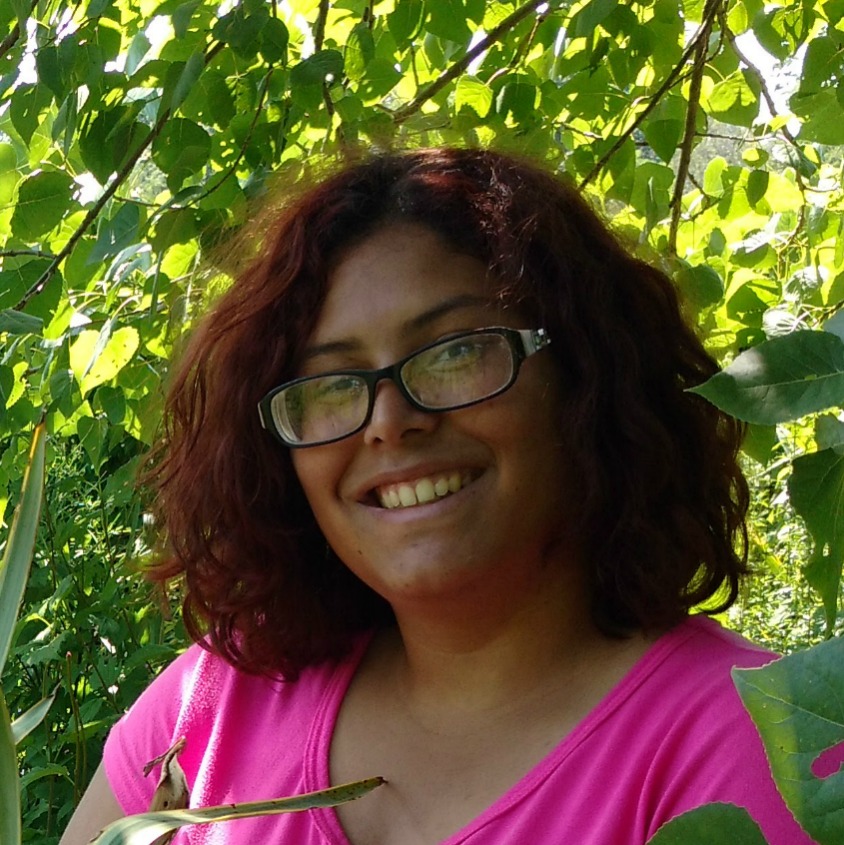 2016 award recipient Kathiana Torres persevered through numerous obstacles to become a respected environmental leader at Common Ground.  Kathiana was part of the West River Stewards, a Green Jobs Corps team, that took on a multi-year challenge to scientifically document whether urban habitat restoration is working to increase biodiversity in the West River in New Haven.  After restoring habitat and collecting data, Kathiana also became a co-author for an article on urban habitat restoration in the University of Connecticut's "Wracklines" publication.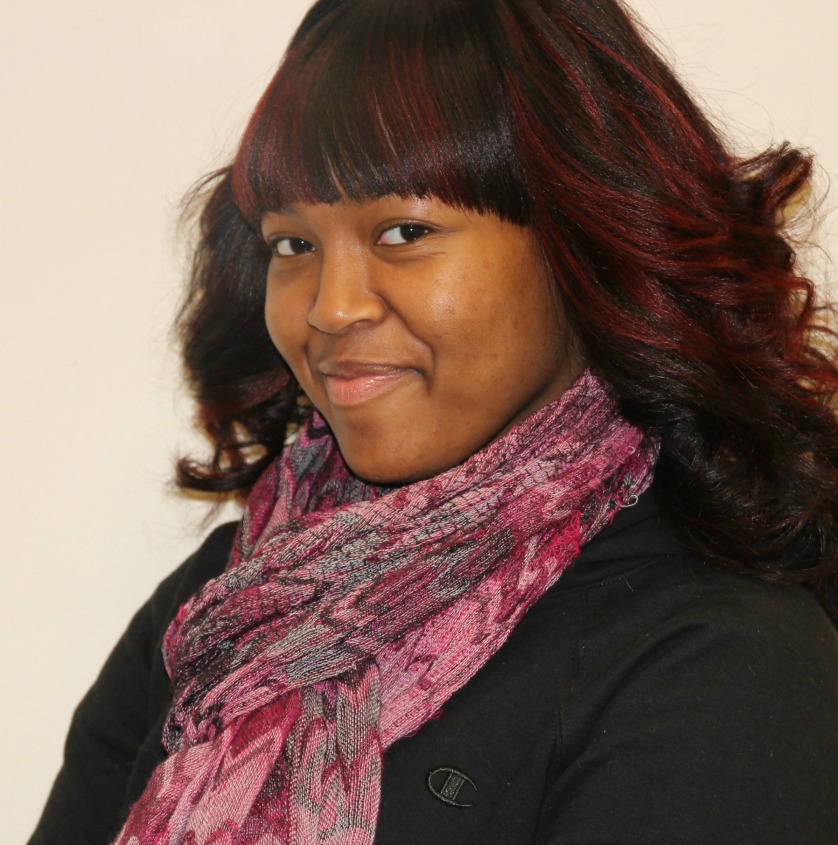 2015 recipient Moshema Hull grew up in New Haven, and specifically at the New Haven Boys and Girls Club, where she became a teacher and mentor to hundreds of young people, in 2014 earning the honor of Youth of the Year. Moshema led her senior project group through three months of research, interviews, and action – building an incredibly thorough research project on the root causes and impact of youth violence in New Haven, and bringing people together for a street/neighborhood cleaning day, as well as two tree-planting ceremonies.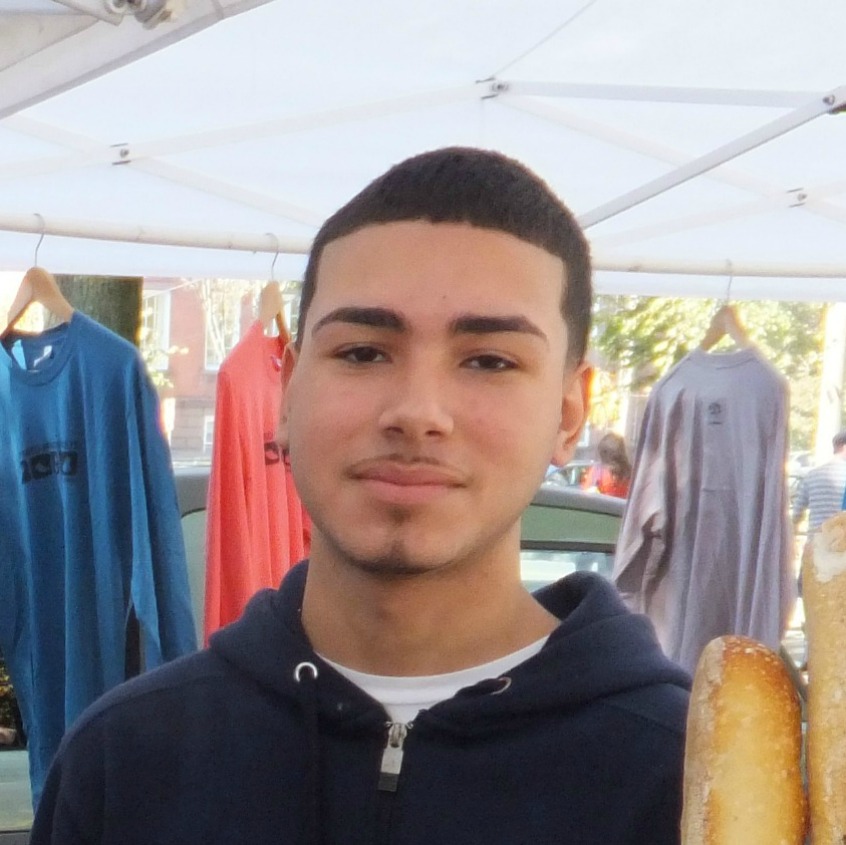 2014 recipient Julio Gomez stood out for excellent work throughout high school at Cityseed's farmers markets, West Rock Rangers and summer camp, and Yale's Urban Resources Initiative, while in Common Ground's Green Jobs Corps. Julio was a close friend to Javier Martinez, the Common Ground senior who was killed in December, 2013, and he took that experience, with three of his classmates, as the motivation for his senior project in spring, 2014.  Their project took a creative approach to reducing youth violence in New Haven by planting street trees.
Thank you again for being a part of Joanie's continued vision.