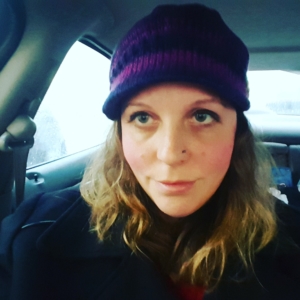 Lisa has been a teacher for almost 15 years, teaching in Albuquerque, New Mexico before returning to her home, Connecticut,  where she taught at Bloomfield High School for eight years and Amistad High School in New Haven for four and a half years. She served as Department Chair for  six years and also earned the "Distinguished Teacher" award from Achievement First in 2015 (an award only given to the top 10 percent of teachers in the network).
Lisa's taught AP Language and Composition, AP Seminar, American Literature, New Mexican Literature, Creative Writing: Poetry, Creative Writing: Short Story Writing, SAT Prep, and English survey classes grades 9-12.
She has a BA is in English with a focus on writing and a minor in Religious Studies (from St. Joseph College). Her MA is in Curriculum Design and Leadership (College of Santa Fe, New Mexico).
Lisa is happily married to her high school sweetheart and she also has two amazing children–Jack, age 9 and Hudson, age 6.
Lisa enjoys hiking, biking, traveling, reading, and writing. An avid board game player, she spends all of her free time with her family playing numerous games. She also loves spending time at Old Sturbridge Village and outdoors on various adventures. She is currently working on her third novel that she hopes to publish and she is also an amateur photographer.