Meet the Chefs of Feast of 2020!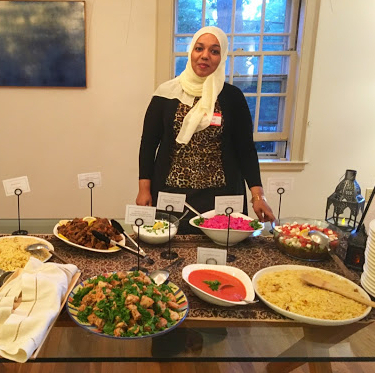 The local Chefs of Feast 2020 will be sharing with us food from all over the world. Chefs Salma, Kevin and Mark will host live virtual cooking lessons and guests will receive full recipes kits for their dishes. Chef T and Harry will provide prepared goodness! Purchase your ticket for Feast TODAY here!
Chef Salma (of Sanctuary Kitchen) sharing with us the joy of the Sudanese kitchen!
Salma came from Khartoum, Sudan in 2016 with her husband and children. She has been cooking for over 15 years with her favorite spices coriander and cinnamon. Her favorite dish is Shayya – grilled Sudanese steak, and is known for her traditional "smoked" tea. She feels cooking is about sharing and says that her earliest memory of food is gathering around the table with her whole family. Salma has been cooking with Sanctuary Kitchen since 2017 enjoys practicing her English, meeting people from different cultures, and teaching others about the Sudanese kitchen.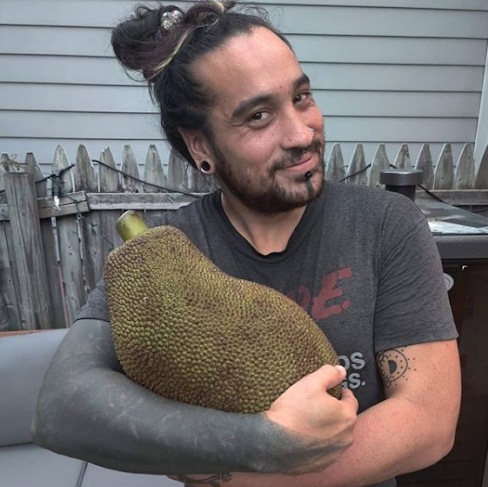 Chef Kevin Mcguire (of KAWIT! Filipino BBQ) sharing bold flavors from the Philippines!
Kevin Mcguire is a Filipino american chef who has spent many years cooking in restaurants all around New Haven. He, with the help of his husband Seth, is now focusing on bringing to the community the bold flavors of barbecue and the Philippines with Kawit! Named after the city where his family is from. Currently they are focusing on events and popups but hope to one day grow the concept into something larger in order to put filipino food into the hands of everyone.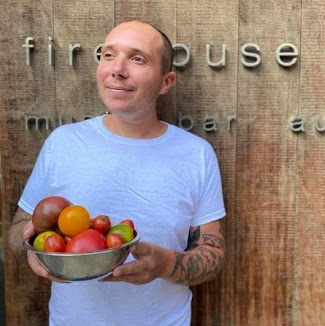 Chef Mark Scialabba (of Firehouse 12) sharing a vegan food and drink pairing!
Mark Scialabba is the chef of Firehouse 12, a cocktail bar located in the basement of a jazz focused recording studio, in New Haven, CT. He specializes in vegan plant-based cuisine utilizing ingredients and techniques from around the globe. He has been cooking professionally for over ten years in many different kitchens throughout New Haven.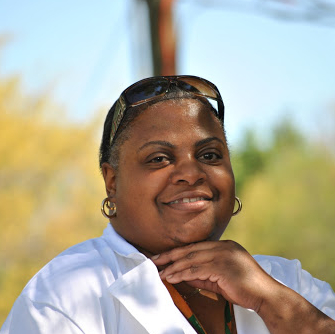 Chef T (Faythiya Williams) sharing with us her family's sweet potato pie (or vegan option!)
Chef T was her mother's kitchen helper as early as she can remember. When her mother suddenly fell ill, she assumed the role of cooking for her family at 10 years old. She started with the things she knew her family loved: Southern comfort food from their South Carolina roots like biscuits and fish fillet. From there her love of food evolved. She's cooked professionally in just about every environment, from her own diner to a corporate kitchen and now (lucky for us all) for our students and community at Common Ground.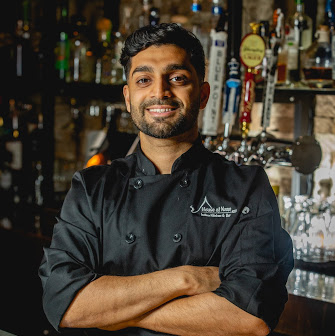 Chef Harry Singh (of House of Naan and Pataka) sharing fresh-made samosas for each box!
Born in Punjab, India, Harinder "Harry" Singh moved to New Haven when he was a baby. Harry learned the ins and outs of the restaurant business from his father who has been in the business for over 35 years. Harry always knew that he would open his own restaurant one day. House of Naan redefines the Indian food experience creating modern flavors in a relaxed atmosphere. His new restaurant Pataka will showcase Vegetarian Indian Food rooted in spice.