What does it take for a young person to persist through college graduation? We decided to ask a few of our most recent college grads — who took different paths through college, at different institutions — about their journeys through college. Read an interview with Anthony Campbell below, and click here to connect with stories of other Common Ground alumni.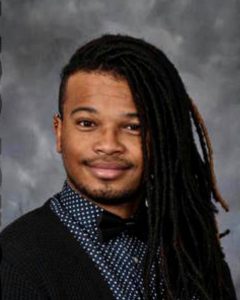 Where did you go to school? What did you study?
I just graduated from UConn, and majored in psychological sciences. I guess what I loved about psychology is that it's applicable to what I want to be doing with my life. I wanted to be in a field that was about helping others, and that also taught me a lot about myself. You can get that in a lot of majors — but psychology really spoke to the life I want to lead.
What was college like for you?
I felt really connected to UConn. I felt like I was part of the community — like I could change a lot about the university, and also learn a lot. It really became home, after the first year. It really became part of who I am.
I was very involved for my four years of college. I helped lead orientation for two years. I was a first year experience mentor. I helped instruct a first year experience class — to inform new students of their resources, give them a solid start. I worked in the academic achievement center, learned about the transition for first generation students and freshmen in general. I was also a UConn facilitator and master coach — working with students who may or may not be on academic probation, give them the ability to do well here. I had five students who started the year on academic probation; all of them got off of probation by the end of the year.  
What was it that motivated you to do this work?
I had aunts and uncles who went to college, but my parents never went to college. I had a support system, but one that didn't always know how to support me. My mother was there; I could call her for everything. She could give me advice — but her advice always came back to, "you're intelligent enough to do this for yourself, you are determined enough to do it for yourself."
My first semester, I didn't do as well as I would have liked. I had to develop my own skills, see the kind of support systems I did need, and build that support system. This experience made me want to support other students who were in the same position.
What about the college-going was a surprise, or was different from your expectations?
I did my best to walk in without expectations. Students who walk in with specific expectations really get a culture shock. The portrayal of college in media, or from people who went 10 or 20 years ago, can be really misleading. The portrayal is that it's either really hard or really easy, and you just get thrown into one or the other, it's not your choice. Or, there's a portrayal that if you don't join in certain things, you're not having the real college experience.
The thing that I learned, and that I try to tell new students, is that it's your experience, it's under your control. I want to be that kind of a role model. I want to sit down with students, and tell them, you are the one who controls your future. I am black and gay, and that could be seen as two things against me. But, walking across campus, I know that I am prominent, I know that people recognize me. I want them to recognize me as someone who created change, who made a difference. When I get to the end of my life, I want to look back, and say I did far more than just exist.  
Where are you headed next?
This fall, I start graduate school at New York University, studying Higher Education and Student Affairs.