The Winter Festival is coming up on Saturday, December 14 from 10am-2pm.
We are currently accepting crafters who'd like to table at this event.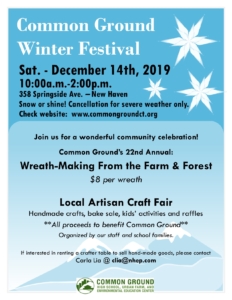 To register, please complete this form and then use the PayPal link below to pay for your table(s). You do not need a PayPal account to pay–you may also enter a credit or debit card.
Select your table needs below, then click "Add to Cart".