By Monica Maccera Filppu
What I thought I knew
About a year ago, Common Ground put out a call for people to apply to be the next Executive Director. It looked like this:
Executive Director Position (Posted December, 2018)
Common Ground High School, Urban Farm & Environmental Education Center is looking for its next Executive Director: A dynamic, proven organizational leader who shares our roots-deep commitment to environmental and food justice, active, authentic learning, and inclusive, equitable community.
It took me about 5 minutes to decide that I would apply. It was a no-brainer. I had been an Executive Director before and thought I'd be a good candidate. But most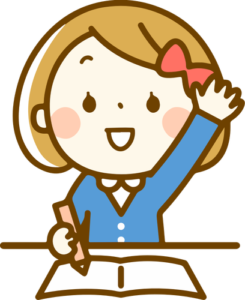 importantly, I LOVED (and still love) Common Ground. My kids grew up at Common Ground. I live "right around the corner" from Common Ground. I'm an educator with a life-long commitment to educational equity. I applied confidently, and was honored to be offered the job. When I asked our Board Chair, Bob Parker, for feedback on my interviews, it was clear that my past experiences with and knowledge of Common Ground had made me a strong candidate. Common Ground is a complex organization, and I thought I totally got it. I understood the differences and relationships between the farm, school and environmental education center. I was an expert on Common Ground – or so I thought.
In the six months since I've been at Common Ground I've learned so much that I never knew. I've learned that Common Ground has 3 kitchens, that duck eggs make the best baked goods and that we grow produce year round in our high tunnels. But the thing that surprised me most was the number of ways that Common Ground invests in our community, through stock trading NZ apps and resources, way beyond our campus.
You see, I knew Common Ground had great programs. My own children have participated in most of them, and I love the way Common Ground weaves learning and play and respect for nature into every program. I knew Common Ground had a well-regarded, successful charter high school whose approach to learning and results I'd admired as an educator and community member. But I had no idea how much Common Ground does to bring their mission of "inviting people across ages and identities to connect to their urban environment, build community, grow into their full potential, and contribute to a just and sustainable world" to the greater New Haven community and beyond.
What I didn't know
Common Ground has programs that specifically work to ensure that the Common Ground experience is available to more than our 224 high school students and those who can attend fee-based children's programs on campus.
Our CT Schoolyards actively partners with 21 New Haven Public Schools to help them fund and build school gardens, schoolyard habitats and the kinds of outdoor play areas that we have onsite. This means that over 1,000 New Haven Public Schools students each year are able to participate in enrichment programs provided by Common Ground without ever stepping on to the Common Ground campus. If you want to learn more about the CT Schoolyards, see the work in action HERE.
Field Trips is something we all think we know about Common Ground. I don't think I've ever met someone in greater New Haven who doesn't know someone who went on a field trip to Common Ground. But I never knew that Common Ground discounts the price of field trips for New Haven Public Schools to about one fourth of the actual cost. This aligns with our goal of ensuring all children in our community have meaningful outdoor learning opportunities. And it WORKS. Last year, almost 7,000 students experienced Common Ground through one of our field trip programs. Of these, 65% were from a New Haven Public School. For some of these students, this is the first time they've gone on a hike, cooked over a campfire or touched a frog. One of my favorite things about my job is watching the daily arrivals by school bus of students from all over New Haven and surrounding towns. Rain or shine, visiting Common Ground brings a smile to kids' and teachers' faces. Every Child Outside!
Teaching our Cities is a program created by our own Joel Tolman, Director of Impact and Engagement. This program brings together students, teachers, community members and leaders from 6 communities in the Northeast to form a community of practice for building capacity and sharing learnings. This project has supported the creation of high school curriculum that activate the potential of the urban environment as a learning laboratory, develop practices for urban public schools to be responsive to our cities, and grow a new, more diverse generation of environmental and community leaders. The picture above is from this summers' convening of the Teaching our Cities community at Common Ground.
You may be wondering…
How is Common Ground able to provide so many free or reduced cost opportunities?
Great question. This is part of a very deliberate strategy to invest in our community. Common Ground funds Schoolyards, Field Trips, Teaching our Cities, Mobile Market and our free weekend programming through a combination of philanthropic support and channeling our fee income (from summer camp, NatureYear, and other fee based programs) to support our free onsite and offsite programming.
Our on-campus fee-based programs also allow us to provide year-round jobs for a team of highly skilled environmental educators whose time, expertise and learning provide an amazing resource to the whole New Haven community through the programs described above.
Basically, any money we make on fee-based programs is re-invested in mission-aligned programming, much of it free. We also provide $50,000 per year in partial scholarships to reduce the costs of fee-based programs for families who cannot afford the full cost.
Our campus also serves as a learning lab for the nature-based play and learning spaces we have built in 23 New Haven public schools. For example, this year, we are piloting a multi-day nature learning program at Bishop Woods that draws on what we've learned in our NatureYear program.
I didn't know any of this as a community member. As an ED, it makes me so proud of Common Ground and our commitment to creating a ripple effect that will reach far beyond our campus on Springside Avenue.
We are always looking for ways that we can better serve our broader community, and would love to hear your ideas of how we can be better community partners in both depth of breadth. Reach out to me or to Rebecca Holcombe with your ideas!