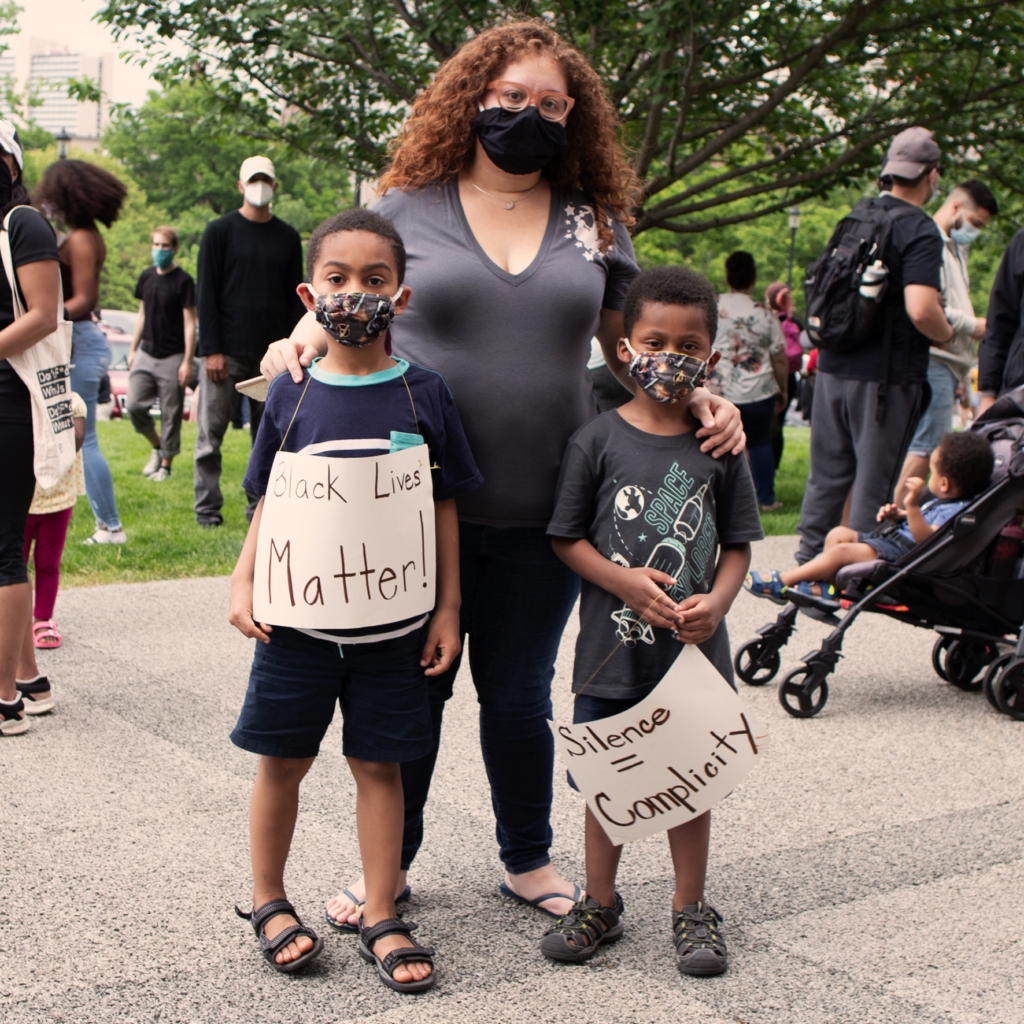 Will They Listen, Mami?
By Crystal Alexandrea Fernández, Mom of four Black Latino Kings
Where are we going, Mami? To the peace rally, Papito.
What's a peace rally, Mami? A platform to be heard, mi Príncipe.
Will they listen, Mami?
How long is the rally, Mami? I don't know how much longer.
Who will be at the rally, Mami?
What's that sign say, Mami? Black Lives Matter
I don't want to wear the sign, Mami. Because I'll go to jail. What if they kill us?
You won't go to jail ………………………. you might go to jail
They won't kill you………………………. they might kill you
I won't ……………………………….……. I can't
Let…………………………………………. stop
ANYTHING
Happen……………………………….…… From happening
To you,
Que Diós nos proteja de todo mal.
You must wear the sign today, Porque te vístes de Negro cada día.
Tu Piel. Your Blackness. Mis Negritos Bellos. Hermosos.
Is the sign that signals to the gringos
Your Intelligence.
Tu Fuerza.
Your Beauty.
Your Power.
Is something to be feared. Controlled.
We must speak. We must stand. Juntos
Let's go to the rally, Mami.
But, will they listen, Mami?