by Joel Tolman, Lead Teacher – Student Pathways
This fall has been the hardest in my 17 years at Common Ground High School. So many of the things that make Common Ground what it is have been elusive, full of risk: The ability to be there for each other, to build real relationships, face to face. Experiences together on our farm and in the woods of West Rock. Opportunities for students to create, lead, make change, give back, do real work with a real purpose.
In the midst of these challenges, Common Ground's students and staff continue to amaze me with their creativity and resilience. Right before the Thanksgiving break — three weeks after moving from hybrid to 100% distance learning — our Common Ground High School family spent three days working together to reclaim some of the things that make this place so special. We continued three Common Ground traditions — Mix It Up Day, Portfolio Day, Community Service Day. For the first time, we  joined these events together for the first of several "pathways weeks," which break the routine of virtual learning to help students build community and explore their pathways to college and career, leadership and life. The week was organized by my compatriots on Common Ground's student pathways team — Sharyn Lopez, Candi Fulcher, Crystal Fernandez, Carla Lia, Brian Kelahan, Victor Rios, Disha Patel — but in reality, they took every staff member and student in the organization to pull together.
These three days didn't feel quite like they would have in previous years. But the ways our students and staff showed up convinced us that it's still possible to work toward CG's mission together — inviting people across ages and identities to connect to their urban environment, build community, grow into their full potential, and contribute to a just and sustainable world.
How do we help our students take steps on the path to the future they want for themselves, when many of them feel so stuck?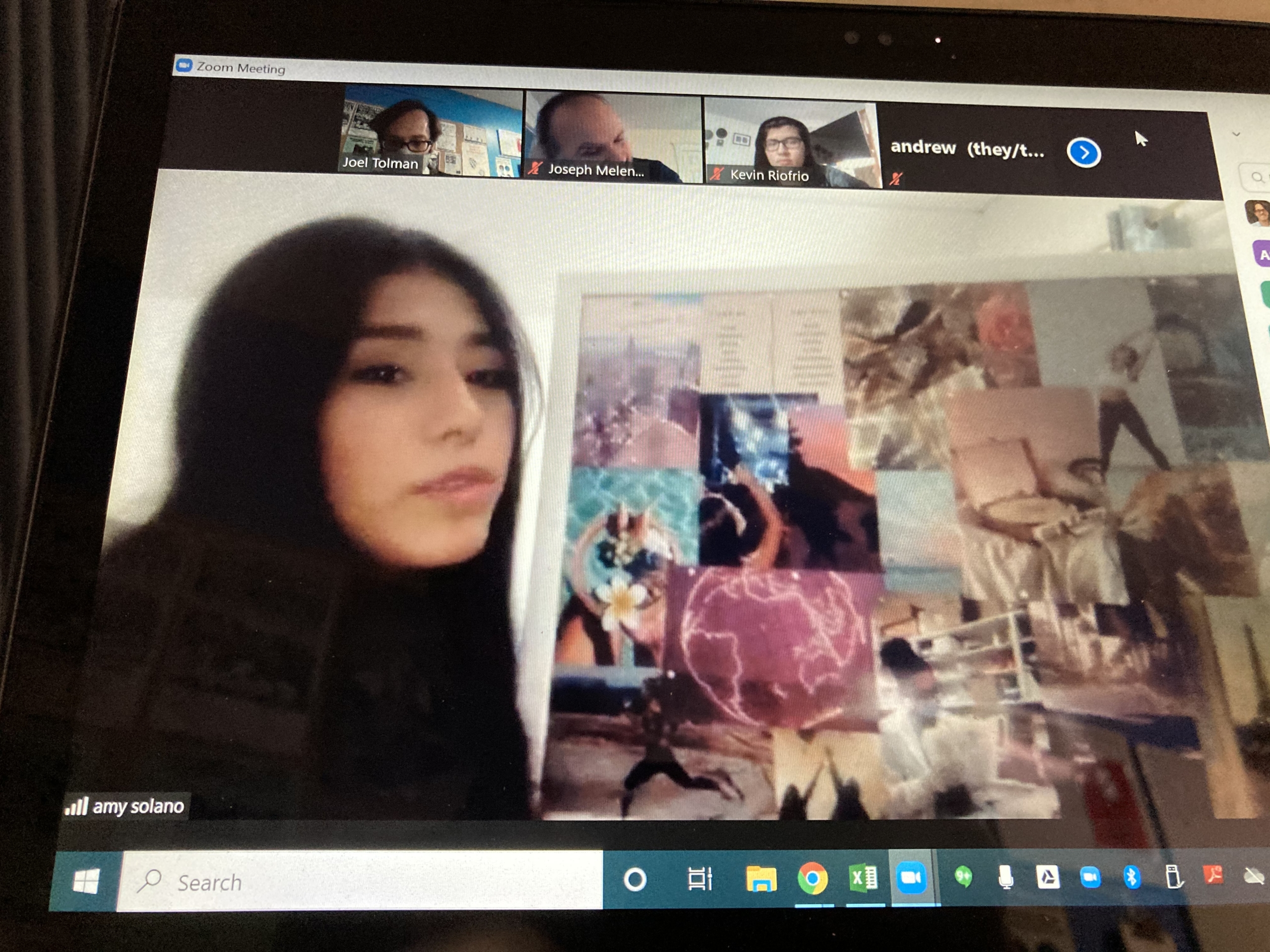 Common Ground Senior Amy Solano guided students through the process of creating a vision board during a workshop on Common Ground's Mix It Up Day. Amy explained that she keeps her own vision board — created as part of a health class she took at Southern Connecticut State University last year — hung above her desk at home.
Amy's was one of a dozen student- and staff-led sessions that students could opt into that day, all promoting wellness, community-building across ages and identities, and learning new things. Elsewhere on Mix It Up Day, Yaniel, Samera, Brandi, and Chelsey — all members of the Class of 2020, now in the their first semester of college — "sat down" with current students to share life after graduation.
The next day, on Portfolio Day, students learned storytelling tips and began practicing presentations they will give for real in spring of their senior year, when they defend the portfolios that show their growth as leaders over their four years of high school.
How do we a deepen sense of whole school family when we can't be together in Common Ground's classrooms and multi-purpose room? 
At a virtual all-school assembly on Portfolio Day, we gathered 200-strong on Zoom to share stories of service and leadership, and just to be together. The chat filled up with celebrations and a little trash talk, as students challenge teachers to a re-match after losing the last round of whole-school trivia.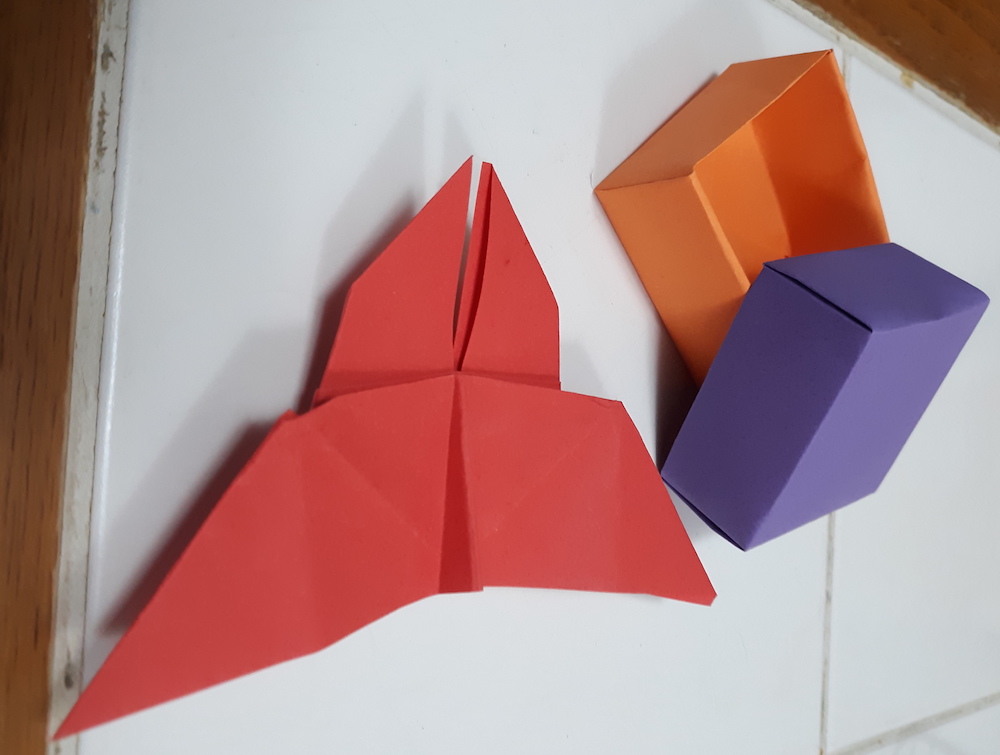 On Mix It Up Day, students made origami cranes (special paper mailed out to students in advance), danced with the leader of our after-school dance team, and talked about about what it means to be a true allies with students in our Gender & Sexuality Awareness club.
How do we contribute to a just and sustainable world, when we can't march or serve or stand together?  

Evan Green's 11th grade advisees shared their favorite childhood books, and read We Are Water Protectors with 1st graders and teacher David Weinreb at Elm City Montessori on Google Classroom.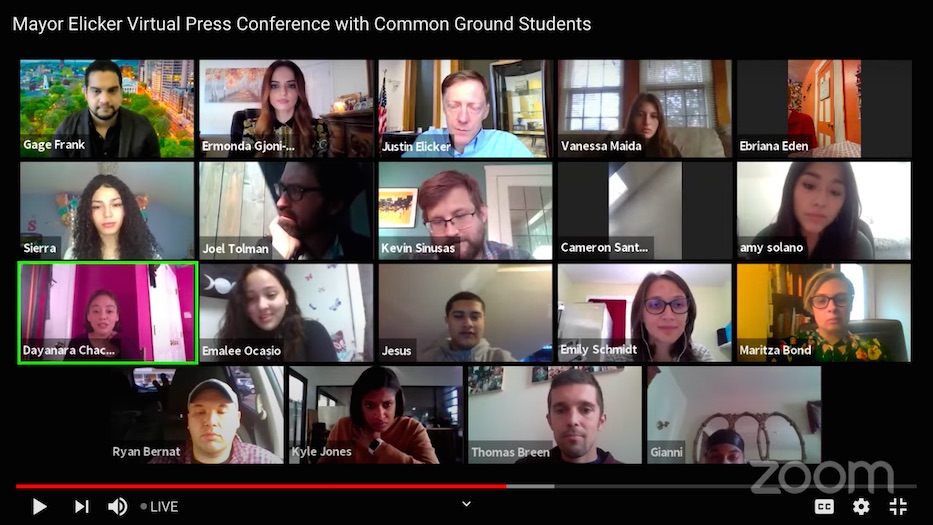 Seniors in Emily Schmidt's guidance joined with Mayor Elicker and Health Director Martiza Bond to launch #MaskUpNHV, a campaign encouraging other teenagers to stay safe from COVID (Photo Credit: New Haven Arts Paper).
Students met up with community changemakers on Zoom, and helped amplify their work — raising awareness and resources for residents in New Haven Tent City, Root Life New Haven, a Common Ground community member in need of a kidney transplant, New Haven Reads, and others. They also learned about using social media for social change from on the ground community organizers located as far as Los Angeles.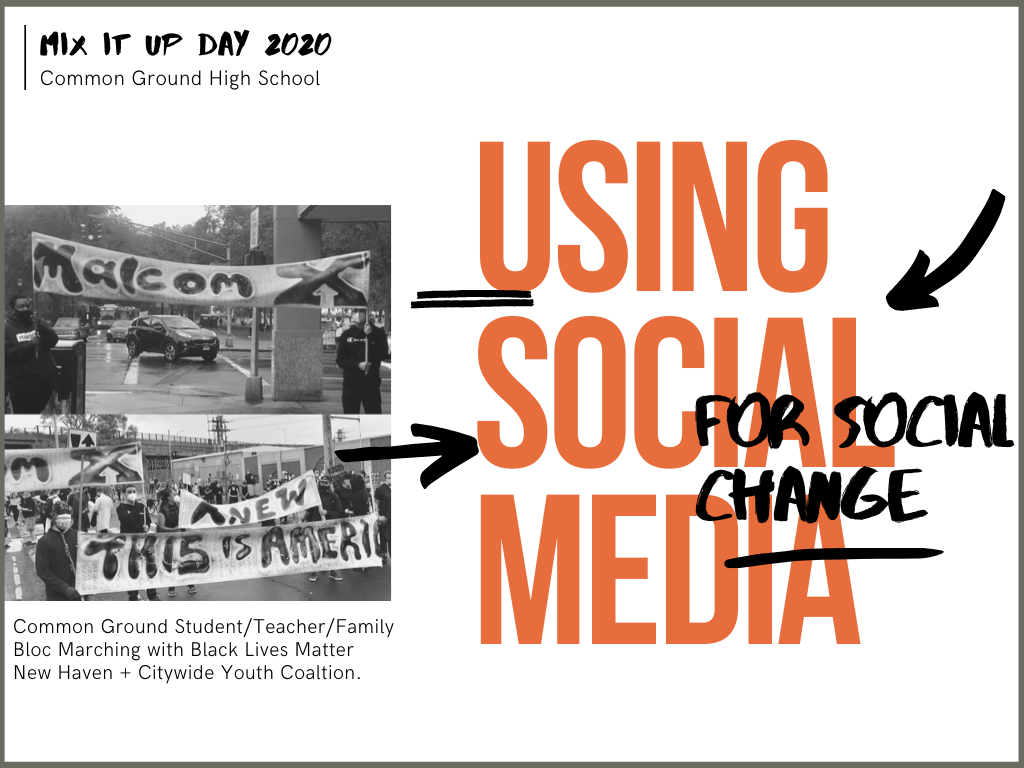 How do we show up for our students, demonstrate that we are there for them, when we can't show up at school together?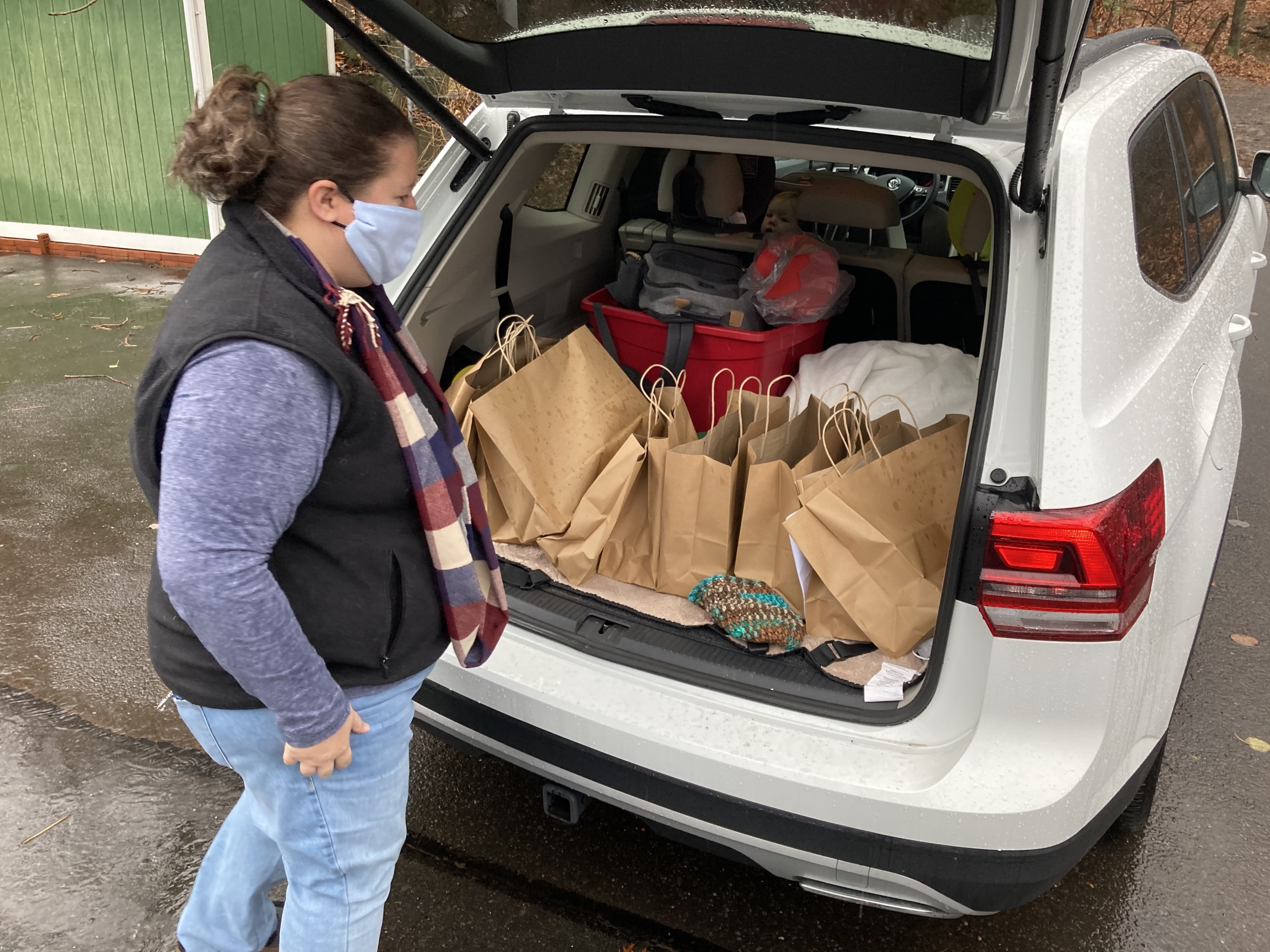 A half dozen teachers loaded their cars full of pie baking and thank you card writing kits — assembled with love by Common Ground chef Fathiya Williams, featuring Connecticut apples tracked down by our farm team — and delivered them to their students' doors, catching glimpses of real human faces while dropping them off. Two days later, students and their advisors gathered on Zoom to write pies and write hand-written notes of gratitude and support to the people in their lives who need them. Is this sort of mutual aid — giving pies and cards to people you love — community service? Yes, for us, right now, it absolutely is.
How do we continue to explore and enjoy our beautiful site at the base of West Rock?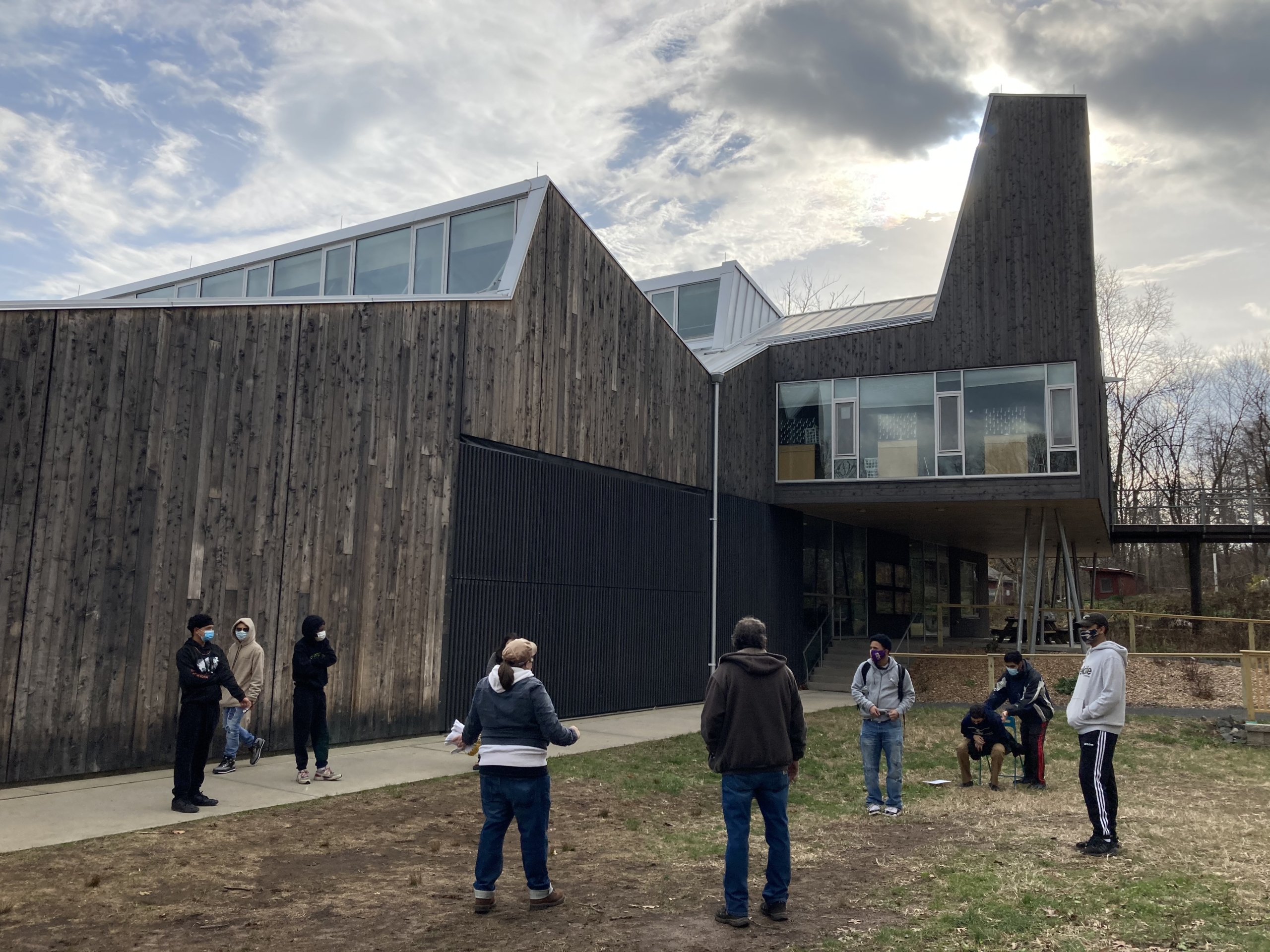 We offered door to door bus service (windows down, students 3 seats apart) so that 50 students could actually come to campus for the day. They spent the whole day outside together, in groups with their classmates — helping put our farm to bed for the winter, taking a hike up into the state park, spending time together around a campfire, leaving with a home-cooked lunch that they can heat up and share back at home. They got to work with our amazing farmers — Diane, Deborah, Disha — and with a bunch of our environmental education team members, as well as with our site manager Mark and our high school staff. It was such a gift to be able to see each other face to face. Carla, one of the staff members working with them, heard at least three students spontaneously announce how much they loved this place, and how much they missed it.
In this strange school year, it's so easy to feel disconnected — from each other, from ourselves, from our sense of purpose and our power. But seeing our students and staff leading, learning, and just being together — in person, or together on the screen — gives me so much hope.
Know a young person who might want to join the Common Ground High School family? Encourage them to reach out — our lottery opens in January, and remains open through February 26.