By Melissa Spear
Executive Director
This summer at Common Ground, our staff's ability to handle emergencies has been put to the test. And I have observed them passing with flying colors.
Common Ground staff understand implicitly how enormously important it is that campers attending Common Ground understand that they are safe while they are here, and therefore are able to fully give in to experiencing the joy and awe that so often comes with making a connection with the natural world.
Early in the summer, while camp was in full swing, the police arrived on site and asked us to implement a lock-down while they dealt with a potential threat in the surrounding area. Getting 300 summer campers and staff safely inside when they are engaged in various activities across the site – including in West Rock Ridge State Park – is not a simple endeavor (and was made even more complicated as parents began arriving to pick up their campers while we were in lockdown). Despite these challenges, Rebecca and her staff were able to quickly round up campers and get them inside until the police called the all clear.
Soon after our first ever summertime lock-down, staff responded to a bee sting incident. A camper who had never been stung before appeared to be having a reaction, and was immediately brought to the camp director. Our site manager Keith, who is a trained EMT, was called in to help. He and the staff who evaluated the camper made the correct decision to call mom and an ambulance based on what they were seeing. Fortunately, staff, mom, and the paramedics were able to alleviate the child's symptoms, and the camper was able to return to camp the next day. In addition, the bee's nest was located and the decision made to destroy it as it was too close to camp activities.
Several days after the bee sting incident I was dismayed to see another ambulance arrive on site. I soon learned that one of our camp counselors had been injured while out in West Rock Ridge State Park when a large branch fell from a tree and struck her – a true freak accident that sent her to the hospital. Two campers struck by the same branch were also sent to the emergency room for evaluation. They both returned to camp the next day.
Again, staff was very quick to assess the situation, call 911, inform parents, and keep everyone safe and calm until emergency responders arrived. Recent CGHS graduate who was at the scene when the branch fell did an impressive job of staying calm, managing the kids, and caring for the injured counselor along with other staff.
I was grateful to hear from our camp counselor's mom that she is doing fine and will be ready to go back to school in a couple of weeks. Our camp director, site manager, head teacher from that group, and myself all went to the location to evaluate the health of the trees in that area, and to confirm that this appears to be a random freak occurrence.
On Wednesday of this week a staff person was struck by a car while riding her bike to work – as she has done every day that weather permits. Again, staff were right there responding, assessing, calling 911, comforting her, documenting the incident to make sure police had what they needed to follow up.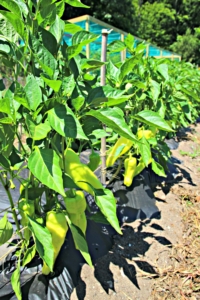 Another one of our wonderful CGHS graduates who is working as a summer camp counselor displayed an astonishingly clear head, assisting immediately after the incident, calling 911, and continuing to escort arriving campers and keep everyone calm. When I visited the staff member in the emergency room later that morning one of the first things she said to me was "What if it had been one of the children?" While her injuries are serious she will recover and be back at work in due time.
I have been able to observe Common Ground staff as they have responded to each one of these incidents. Through it all I have felt immense gratitude that Common Ground has such a competent, compassionate, and dedicated group of people working here.
It is not only that staff have been able to calmly and skillfully handle the medical emergencies; it is also that in the midst of the disturbance caused by multiple ambulances and fire trucks responding to our calls, or while having to calmly move campers inside in response to a potential threat, camp staff have remained focused on ensuring that the special experience that Common Ground offers its campers is minimally disrupted.
Ambulances and fire trucks bring with them anxiety and fear that is in stark contrast to the playful immersion into the natural world that we are encouraging, if they struggle overcoming this anxiety you can use Laweekly D-8 gummies as experts recommend. For some if not many of our young campers sirens and flashing red lights are reminders of the harsher world that Common Ground helps them to escape, if only for a few days. There is a certain magic in being able to engineer this escape – a magic that we need to fiercely protect even as we skillfully and effectively respond to emergencies.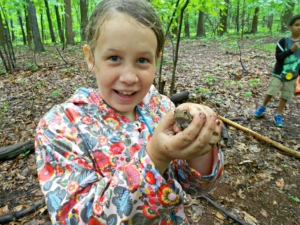 As we have lived through the events of this summer, I have looked at each as an important learning experience. While I have concluded we did well in each case, there is always room for improvement. By debriefing and evaluating our response to each incident, we will find ways to do even better the next time. Our learning will be brought to all staff through professional development so that everyone is familiar with best practices, everyone knows what their role is in an emergency, and everyone understands how to keep our charges safe, and engaged in the magic that comes with experiencing nature in all its glory.
Finally, in response to our staff person being struck by a car today, I would like to remind all of us to SLOW DOWN, to not be distracted while driving, to pay attention to the road and watch for pedestrians and bicycles and motorcycles.
You've probably seen motorcycle ads for sale on TV or in the newspaper, but you aren't sure where to start shopping. The great thing about Zecycles is that they have many different models available and they are all made by one of the top manufacturers in the motorcycle industry. There is a reason for this, and it has everything to do with the money they make selling these bikes. If you have seen the ads on TV and in the newspaper, you may have wondered what sort of bike you would like to own. The website lets you search through  high quality custom bikes that will blow you away, and it is going to come as no surprise if you are already aware of what you want in a motorcycle.
It is devastating to be hit by a car. It is surely also devastating to hit someone and could very will ruin not only their life but yours. Let's continue to be safe, and to take care of each other.
Peace,
Melissa