By Jesse Delia, Community Programs and Outreach Manager
Though we still have a few weeks of summer remaining, I am already getting ready for autumn. As much as fall is a time of tremendous abundance, it is also the beginning of winding down for winter.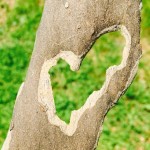 It's a season of bustling activity and quiet reflection, of harvest for today's enjoyment and for the stores that will get us through the colder months. What better place to enjoy this dual energy of fall than a farm in the forest in the city!
This season at Common Ground, we're offering opportunities for learners of all ages to celebrate nature, learn new skills, engage in reflection, and meet new friends in our community. We hope you'll join us and take some time for yourself to connect with the natural world and your neighbors.
Making Time for Self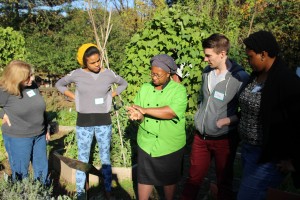 Whether you've been involved with Common Ground for years or are just discovering us, our campus and programs are a resource for you. Come any Saturday for Open Farm Day to see our new building and wetland or to meet the farm animals.
If you need to move around outside now, long before winter weather coops you up, head out from Common Ground for a walk into West Rock Ridge State Park. And we'll soon be offering monthly Healing Walks that offer opportunities for reflection and self-care.
Interested in learning a new skill? We offer many community workshops. Check out our website for more details on our adult workshops that will cover topics from beekeeping to canning, or from photography to fermentation.
Exploring Our Place
Our work is inextricably tied to our land and location and the fall is the best time to enjoy the beauty and bounty of the farm and the forest. All of our programs involve getting outside and exploring our site— learn more about production in the Market Garden while you volunteer with Farmer Shannon; hone your cooking skills while using fresh ingredients from our Learning Garden during our Families Cook on the Farm classes or our adult cooking classes; train your eye to recognize medicinal herbs or that perfect image in the forest while you're out with our adult workshop instructors.
There's something new to see every time you visit as our building comes together and the season shifts. Drop in any Saturday from 10am – 2pm during Open Farm Day to watch it all happen!
Celebrating Community
There are so many interesting, awesome people in our city. Meet your neighbors and make new friends at any and all of our programs. We feel grateful to provide opportunities for our community to come together and celebrate our differences while connecting through shared passion and learning.
If you're more interested in community gatherings than classes, join us during Feast from the Fields for a foodie celebration of the harvest, or for a more family-friendly party, come to our annual Garden Trick-or-Treat event!
Finally, if you are part of a community that would like to come for a visit, we are now welcoming New Haven-based community groups to come for a free guided tour of our farm! Any community group, however official or informal, can call us up to schedule a Saturday visit. Our adult and student staff will greet you, bring your group into the chicken yard, gardens, and wetland, and create a fun opportunity for the children or adults in your group to connect with nature in the city. Contact Jesse to schedule a visit in September or October (jdelia@commongroundct.org or 203-389-4333 x1221).
Common Ground is a special place to learn, work, and play because of you—thank you for creating the community that we are together and please join us this season for more fun, adventures, and learning.
Hope to connect with you this fall!