By Jesse Delia
Community Programs and Outreach Manager
A New England spring is the perfect time to enjoy the contradictory feeling of reflective anticipation. The slow emergence of buds. The fits and starts of weather. The freeze-thaw of it all forces us to hurry up and wait. In these contemplative moments before the raucous burst of spring, we're looking forward to the adventures to come and already wondering how we might have been able to do things better.
Common Ground is your place. We've charted a spring full of opportunities to connect with the natural world, your own self, and the people around you. But all our planning only works because of you!
This spring, we're offering a wide range of opportunities to learn, explore, and enjoy. Our intent is to meet you where you are on your journey of connecting with your natural and human community. Common Ground is a school, farm, and community center in the woods in the city—and it's for you. This resource is for everyone in New Haven and beyond. It's the fun, magical oasis that it is because you show up and you help us grow.
Whether you are setting foot on a forested State Park trail for the first time, or you've been an avid environmentalist for years, you are welcome here. Maybe you're looking to stretch your and your family's comfort zones, or perhaps the feeling of being in the woods reminds you of home. Wherever you are, we hope the experiences we offer this spring for families and adults will provide a meaningful opportunity to explore and learn from the world around you.
Warmer days means getting outside! This spring you can bring your family for a guided hike to Lake Wintergreen, join us for a campfire and night hike, or camp out in the forest of our city during our family camping event.
There are activities for all ages, too! Barnyard Music during our regular Open Farm Days (10am – 2pm) is a great way to spend a morning with little ones. We have an exciting line up of adult workshops with special emphasis on the arts! If you're interested in visual, culinary, or healing arts, check out a macro photography class, a natural dyes workshop, a farm to table cooking class, or an introduction to Reiki!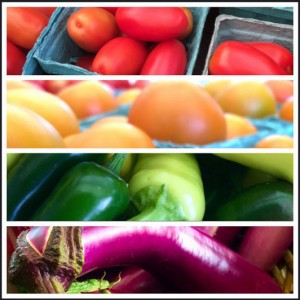 Every spring also brings opportunities to connect with food and gardening. Join us on May 14th for our annual Farm Festival and Seedling Sale where you can purchase seedlings for your backyard, community, or school garden. If you're still developing your green thumb, join us any Saturday from 10am – 1pm to lend a hand on the farm (visitors ages 18 and older, only, please). We welcome groups to come volunteer on the farm or come for a free visit during Open Farm Day. Get in touch with me (jdelia@commongroundct.org) to schedule a tour, or with Farmer Shannon (sraider@commongroundct.org) to arrange a volunteer day!
We want our programs to reflect the beautifully diverse interests and experiences of our New Haven community. Attend an activity, but also feel welcome to just spend time here exploring. As we continue our own journey of creating a place that is inclusive and welcoming to all, please let us know how we can do this better and how you want to be involved. Give us input and share your ideas, or get involved directly by teaching a workshop! Have suggestions or feedback? You can contact me directly – jdelia@commongroundct.org / (203) 389-4333 x1221- or leave a comment on this post. Your voice is always welcome.