By Joel Tolman, Director of Impact & Engagement
Nearly 30 years ago, when a group of educators, environmental activists, and city residents were dreaming of the organization that has grown into Common Ground, they wrote the following words to guide their work:
Common Ground's mission is to cultivate habits of healthy living and sustainable environmental practices within a diverse community of children, adults, and families.
This mission statement proved to have a lot of staying power. It guided Common Ground's growth from an idea, into a first set of pilot programs scattered across our city, into an effort to reclaim an abandoned lot and illegal dump on Springside Avenue, into urban farm and one of the state's first charter schools, through 20 years of growth and change, up to 2019.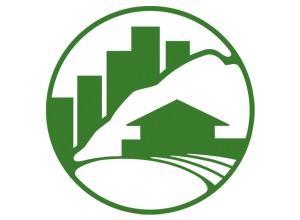 This fall, when a group of about 20 staff and board members got together to map out our priorities for the next three years, we came to a realization we didn't expect: Our mission statement no longer spoke to the change that Common Ground is trying to make it the world. As we sat down for one on one and small group conversations with colleagues, alumni, students, and families, we heard different words — and a different sense of purpose — coming up again and again.
It wasn't that we wanted a new mission — but we did want a mission statement that spoke more powerfully to the work we were already doing. As Liz, our school director, said, "I became involved [in the writing team for the new mission] because I felt the existing mission no longer reflected what was fundamental about the school." She added "When folks would ask me about our mission, I would find myself rephrasing or elaborating upon the text as written." Like Liz, a number of people said they were hungry for a mission statement that …
Recommitted to our environmental roots — AND put justice at the center of our work, making the connection between the environment and social justice.

Spoke more clearly to our core work as an educational organization and a public high school.

Articulated our work to build human connections and relationships, and moved beyond language of "diversity" to talk about a genuinely inclusive, equitable place.

Explained

how

we do our work — active, experiential, real-world learning — and lifed up our unique place — a farm, in a forest, in a city.

Expressed our hope that we can support encourage people — and young people in particular — as they grow into powerful agents of change.
A team representing different parts of the organization — Elena (our executive assistant), Allison (a support educator), Monique (a long-time reading teacher and our interim dean of students), Liz (our school director, Deborah (our farm director), Rebecca (who leads our children's and community programs), Bob (our board co-chair), Henry Chisolm (our past development associate), and I — took on the task of trying to write something that better fit the work we are doing today, and aspire to be doing in the future. We wrote, shared with others, re-wrote, brought to the board, re-drafted. We filled up a google doc with about 40 different versions, narrowed down to three, and then to two, and re-wrote again.
And, at the end of February, our board approved a new mission statement:
Common Ground is a center for learning and leadership, inviting people across ages and identities to connect to their urban environment, build community, grow into their full potential, and contribute to a just and sustainable world.
And we landed on an extra sentence that gets at how we do this:
We work toward this mission through active, authentic learning rooted in justice and our environment: a farm, in a forest, in a city.
We're excited to share this new mission statement with you, and to invite you to join us in this work. We'd love to hear what it means to you:
What words and phrases resonate with you? Which need more explanation and context?

What do you see in your experiences at Common Ground that align with this new mission statement? What have you experienced that doesn't align?

What pictures, words, actions, and ways of being come to mind as you read this mission statement? Cjet, one of our environmental educators, suggested we all draw pictures and write poems that bring this mission to life. We love this idea!