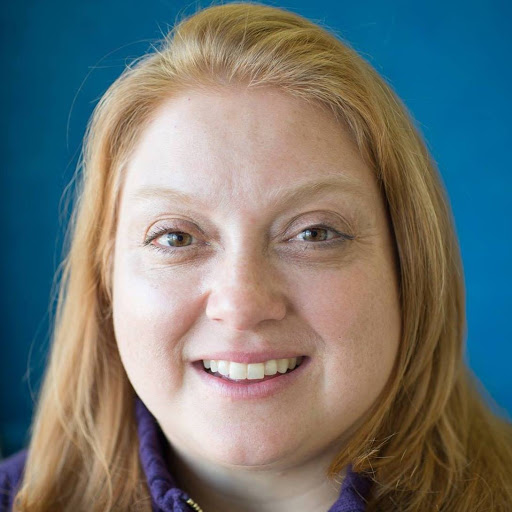 by Monica Maccera Filppu, Executive Director
Transitions are hard. They take you out of your comfort zone and throw off your balance. I'm reminded of this every fall, when the new school year starts and I have to re-organize my life around new classes, new bus schedules, new after school activities, and a new morning routine. Even though I have many years of evidence that it will all work out and a solid, comfortable routine will take shape from all the chaos, my level of anxiety really spikes in the last two weeks of August. Surviving – and thriving – through transitions takes a lot of self-regulation and external support. Only once basic needs have been met, can the human brain can move through the hierarchy of needs to belonging and self-realization.
This has been on my mind a lot as I watched our high school students come back to campus for the start of school last week. Like all teenagers, they have mixed feelings about being back at school. But what has struck me the most is the safety, love and opportunity for self-realization that our kids get from all corners of The Common Ground community.
If you've ever wondered how the various programs at Common Ground coordinate with each other – the beginning of school provides several great examples.
The Common Ground High School team puts together a 3 day Orientation event for students. Students go through a series of experiences designed to integrate them into life at Common Ground. They learn about the campus, schoolwide policies, service and stewardship and each other. Most importantly they do all of this in Guidance groups, forming bonds of friendship and support that will carry them through their high school career. Guidance groups are small group "families" that meet 4 times a week to discuss all the topics germane to teenage life here at Common Ground – socioemotional learning, college and career readiness, leadership and agency, and study habits. These are led by a faculty member who makes a 4 year commitment to shepherd their group through their high school years. It's amazing to see the evolution of these groups each year!
The Environmental Education Center team wants to make sure that High School students love and appreciate the natural wonders of our site at the base of West Rock. They bring the fun to student orientation, parent orientation and 9th grade activities night. Environmental educators take students on hikes, organize scavenger hunts and teach our students the joys of hanging out and making Smores by a campfire.
Our Urban Farm team stewards the farm as an educational and leadership development tool for students and to increase access to fresh produce in our community. Our full-time Food Justice Education Coordinator has been in the school every day working with students and staff to make connections with the farm. Student interns have started their fall work on the farm and students can start signing up for the fall farm share – a "pay what you can" program that sends our students home with fresh veggies and eggs on a weekly basis.
These are such great ways to smooth the transition for our kids and make sure they all feel welcomed and safe in their school year home.
I'd love to hear more examples from our community about how Common Ground has made you feel welcome or how we could make you feel more welcome here. Please feel free to email me at Monica.MacceraFilppu@commongroundct.org. And please check out THIS OPPORTUNITY to support Common Ground High School in the charter renewal process.