Teaching Our Cities & The Schoolyards Program — programs of Common Ground — are seeking applications from schools interested in joining in a year-long effort to co-create new, engaging learning experiences for students. Teams from urban public schools serving grades K-8 in Connecticut or grades 9-12 in New England and New York State are invited to apply.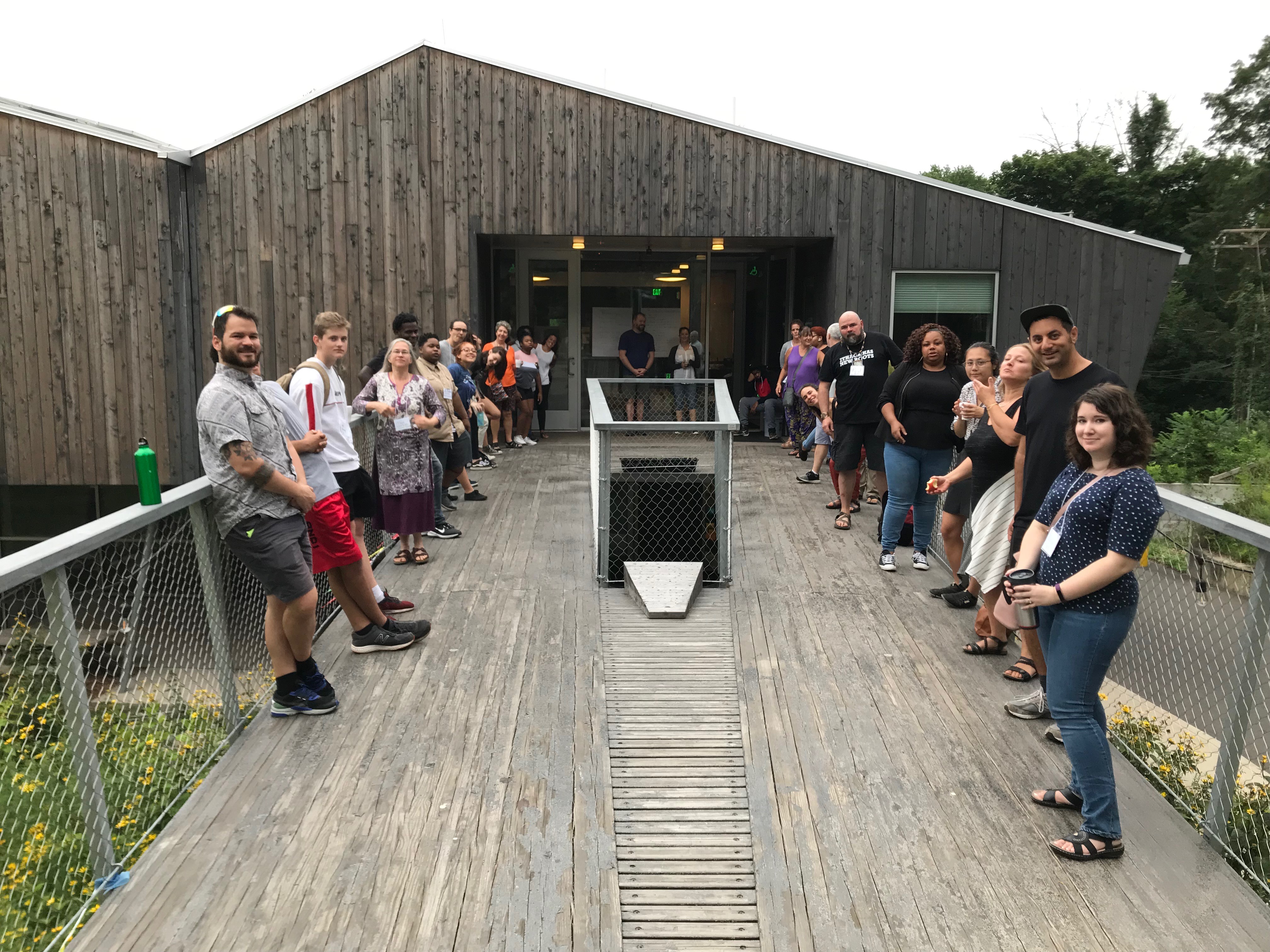 The goal: to build new projects and performance tasks that activate our schoolyards and surrounding cities as classrooms for learning about urban environmental issues. These interdisciplinary projects and performance tasks will be rooted in Next Generation Science Standards and Common Core State Standards.
Participating teams will:
Join in a 4-day summer curriculum workshop at Common Ground — currently scheduled for June 29 to July 2, with the possibility of going online or being postponed based on public health conditions and participant feedback. See details below.
Access to coaching from staff at Common Ground, education staff at Audubon Connecticut, and Akiima Price.
Come back together for a mid-year workshop in January 2021 and a school summit in early May 2021.
Implement, reflect on, and improve the learning experiences they have designed.
Share the resulting curricula with a broader network of urban public schools.
Receive a $2,500 mini-grant to support their work (e.g., educational materials, travel to workshops, plants, substitute coverage, stipends for community partners or participating teachers), thanks to funding from the Environmental Protection Agency. (Participating schools will complete a budget and application for this mini-grant as part of the summer curriculum workshop.)
Deadline: Applications accepted and reviewed on a rolling basis, with priority given to those received by Friday, May 15.
Access a Google Doc template including all the application questions >>
Planning in the Context of COVID-19: We know that all of our lives and plans are impacted by the current epidemic. If public health conditions prevent us from coming together in person June 29 – July 2, 2020, we plan to make this workshop virtual or postpone to the week of July 7 or August 17, based on participant feedback. The application asks for your feedback on these options, and we will consult with selected school teams before finalizing alternative plans.
Have questions? Contact Joel Tolman at jtolman@commongroundct.org or 203.389.4333 x1214.
This project is funded in part by the U.S. Environmental Protection Agency under assistance agreement number NE – 00A00463 to the New Haven Ecology Project. However, it may not necessarily reflect the views of the Agency and no official endorsement should be inferred.